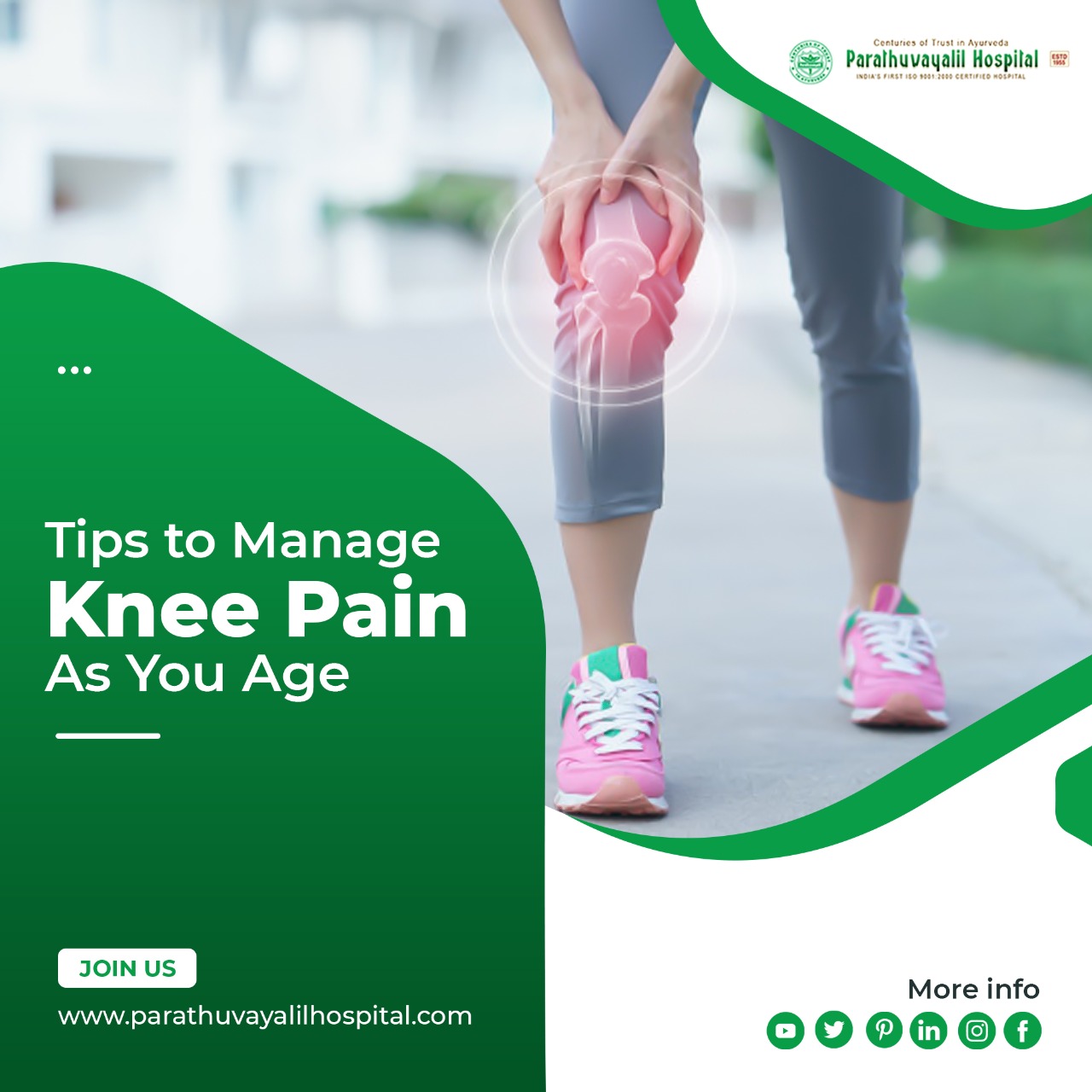 Treatments to Manage Knee Pain As You Age
Your knee joints will experience the typical ageing process. The cartilage that covers the bones deteriorates as the lubricating fluids in the joint dry up. Ligaments get harder when the muscles needed to stabilise and support the joint weaken.
These changes may have varying degrees of inflammation, discomfort, and stiffness. Osteoarthritis, the most prevalent cause of joint pain, is brought on by ageing-related deterioration and affects many people. At Parathuvayalil Hospital, we use a range of ayurvedic treatments to support knee joint health and joint regeneration.
The following are some of the ayurvedic remedies available in Parathuvayalil for knee pain:
1. Abyangam
Warm herbal oils are used in abhyanga procedures such as Marma Chikitsa and Vatahara Chikitsa to address the underlying causes of knee discomfort. The herbal oil is massaged gently with hand motions and pressure. Knee joints are lubricated, clogged energy channels are opened, muscles are toned, and blood flow is improved.
2. Kizhi
To create little herbal boluses, Kizhi ties herbs, sand, grains, and choornams in muslin cloth (potlis). As necessary, these boluses are heated and lightly hammered over the knee joint. When the knee joint becomes inflamed, the active components of grains, leaves, and herbal powders start to work to relieve pain.
3. Janu vasti
Januvasti is one of the most reliable and tried-and-true Ayurvedic treatments available at Parathuvayalil for chronic knee pain, stiffness, inflammation, and damage.The procedure entails applying warm, pain-relieving ayurvedic oils to the affected area for a period of time using gram flour, then gently massaging or abhyanga the area. When selecting the ayurvedic oils and medications, the patient and the condition will be taken into account.
4. Lepanam
To relieve pain, a medicinal paste is applied to the knee joint. This therapy is also effective for disorders similar to sprains, strains, inflammation, etc.
5. Physiotherapy
Physiotherapy has been shown to be one of the most effective therapies for knee pain. Our professionals will design a personalised home workout programme and therapy plan to help you improve your joint strength.
6. Diet and regimen advice
A nutritious diet rich with fresh fruits and green vegetables can be highly beneficial and is an important part of a joint pain diet. Our professional dieticians will create a personalised food plan to help you get knee pain relief.
End Point
You must get medical advice from a specialist at Parathuvayalil Hospital if you experience any form of knee pain. We provide the best ayurvedic care available. Each physician employed here is a skilled professional. Patients are provided a well-balanced diet and the best treatments by doctors who also look after them. We help you live a long, healthy, and active life. To learn more visit www.parathuvayalilhospital.com