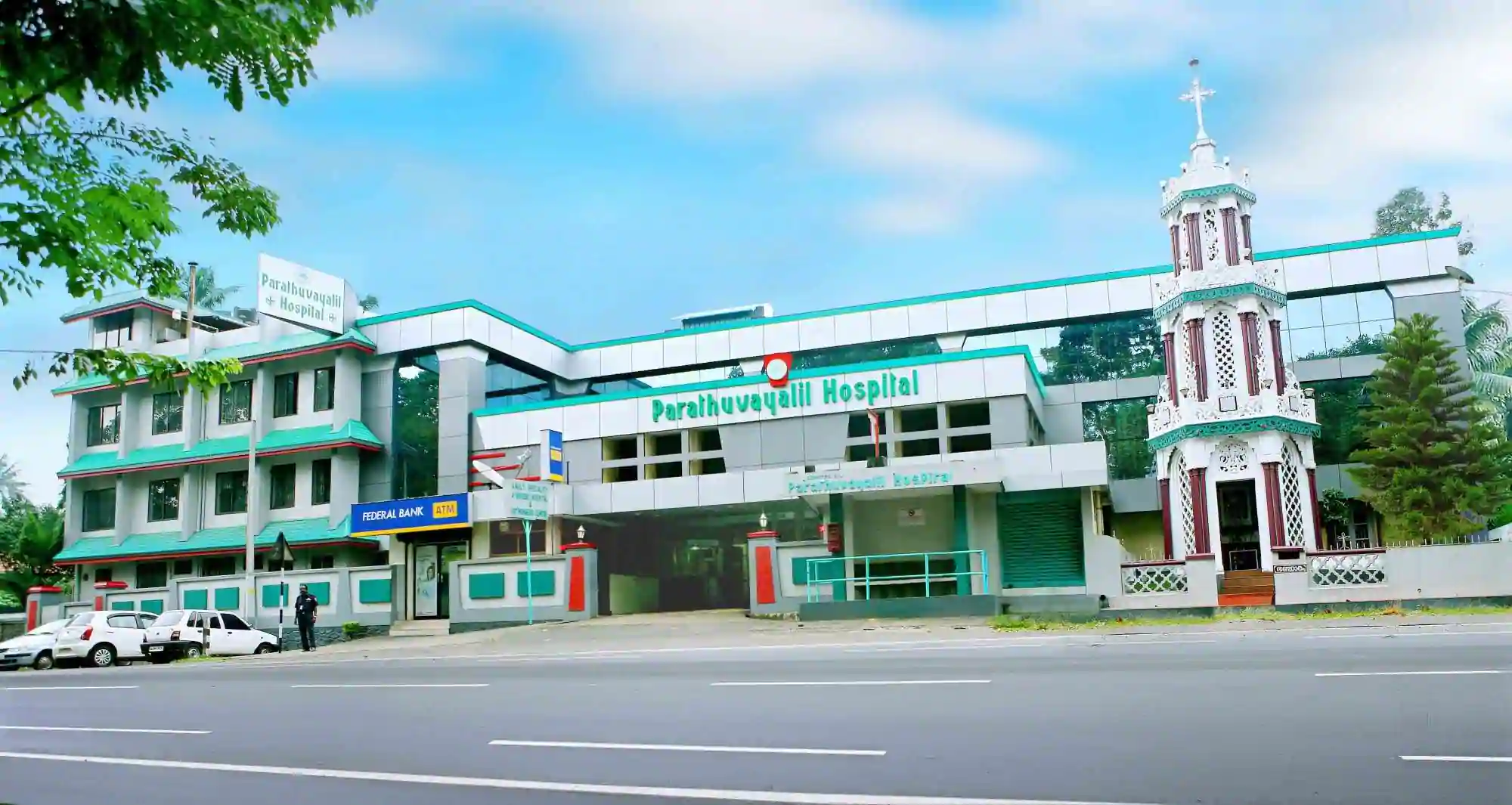 About Parathuvayalil Traditional Ayurvedic Hospital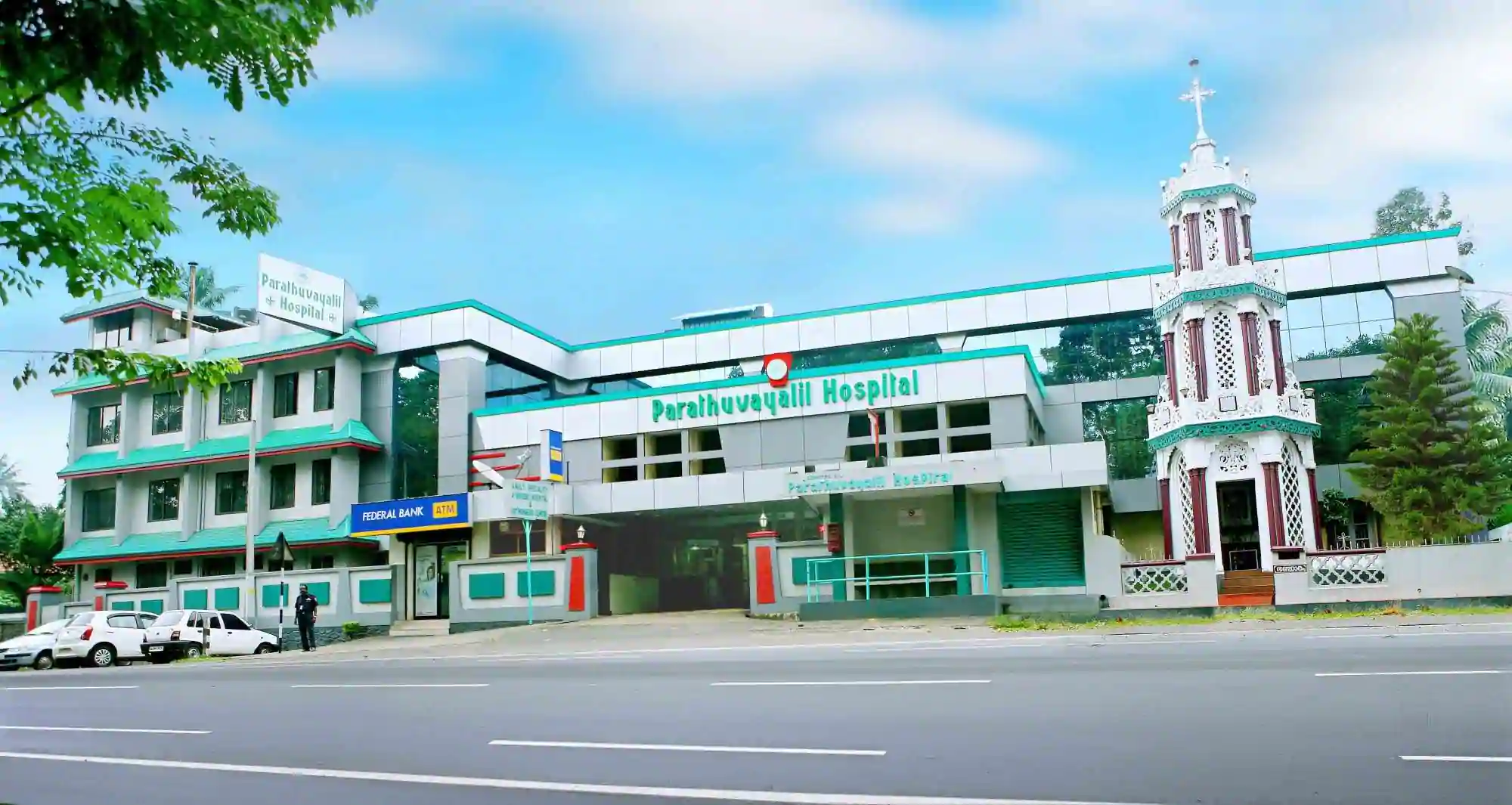 The Parathuvayalil family ideally began their traditional Ayurvedic practitioning a century ago. Late P.V Poulose Vaidyan (traditional medical practitioner), was inspired by his father's passion and practiced Ayurveda under his guidance. He then initiated and established Parathuvayalil Hospital in 1955 and dedicated his entire life for research, treatment, medical, social and cultural activities. His blessed hands were able to cure people even with severe diseases and his manual diagnosis and treatment methods were well known amongst people.
Our hospital is NABH Accredited and CGHS Approved; Specialized in traditional orthopedic (Marma Chikitsa/Therapy) and other general ayurvedic treatments (Kaya Chikitsa) which are integrated with modern medicine and diagnosis. Parathuvayalil Hospital is well known for traditional methods of immobilizing the Fracture, Dislocation treatments, healing of musculoskeletal disorders (Osteoarthritis, Rheumatoid Arthritis), Low Back Pain, Knee Pain, Frozen Shoulder, Neck Pain, Neck stiffness (Cervical Spondylosis), Disk Prolapse (Slipped disc) etc. We also maintain proven methods of treating many chronic problems such as Peptic/Chronic Ulcer, Irritable Bowel Syndrome (IBS), Asthma and other Allergic diseases, Psoriasis, Eczema, Piles, Eye Diseases, Women diseases (Infertility, POCD, PCOS, Pre and Postnatal care etc), Varicose veins, Kidney Stone, Stress diseases (Depression and anxiety) etc., to the patients. We "Parathuvayalil'' is also famous for pure Panchakarma treatments that follow respective exact organic principles and methodology that gives excellent results.
Under the guidance and the leadership of renowned Dr. Pathrose Parathuvayalil (Managing Director & Chief Physician) and his legacy & talented hands; our hospital has covered many milestones and completed 65+ glorious years in ayurvedic healing; all that brought the hospital into top trustful position in various ayurvedic treatments. The roots of Parathuvayalil family treatment heritage, extended into 4 generations and now following a refined unique approach of treatment; which strictly adhering pure ancient ayurvedic methods, it combines modern ayurvedic practices for natural healing and also make use of modern medicine and diagnosis for the ease and speedy cure of diseases (differ case by case). Our expert group of Doctors are committed to delivering best results.
We also (PPG Group) operate a GMP certified own herbaceutical drug manufacturing unit which produces high quality medicines, and it is recognized by ISO 9001:2000 certifications for clinical quality. Most of the medicines used in our treatments are manufactured in PAM Labs itself (our own manufacturing unit) - it has a wide range of medicinal compositions that assures the purity of medicines and improves the accuracy of our treatments.
Our Departments
Marma Chikitsa (Marma Therapy) - (Treatment of musculoskeletal disorder)
Orthopedic & Musculoskeletal Treatments - Arthritis (Amavata)
General Ayurvedic Medicine (Kayachikitsa)
Panchakarma Therapy & Rejuvenation
Modern orthopedic surgery
Modern Medicine (Allopathic)
Anorectal Disorders (Piles, Fissure, Fistula)
Gynecological and Women diseases
Netra Chikitsalaya (Shalakya Tantra)
Skin Diseases
Neuromuscular Disorders
Respiratory and Allergic Disorders
Netra Chikitsa