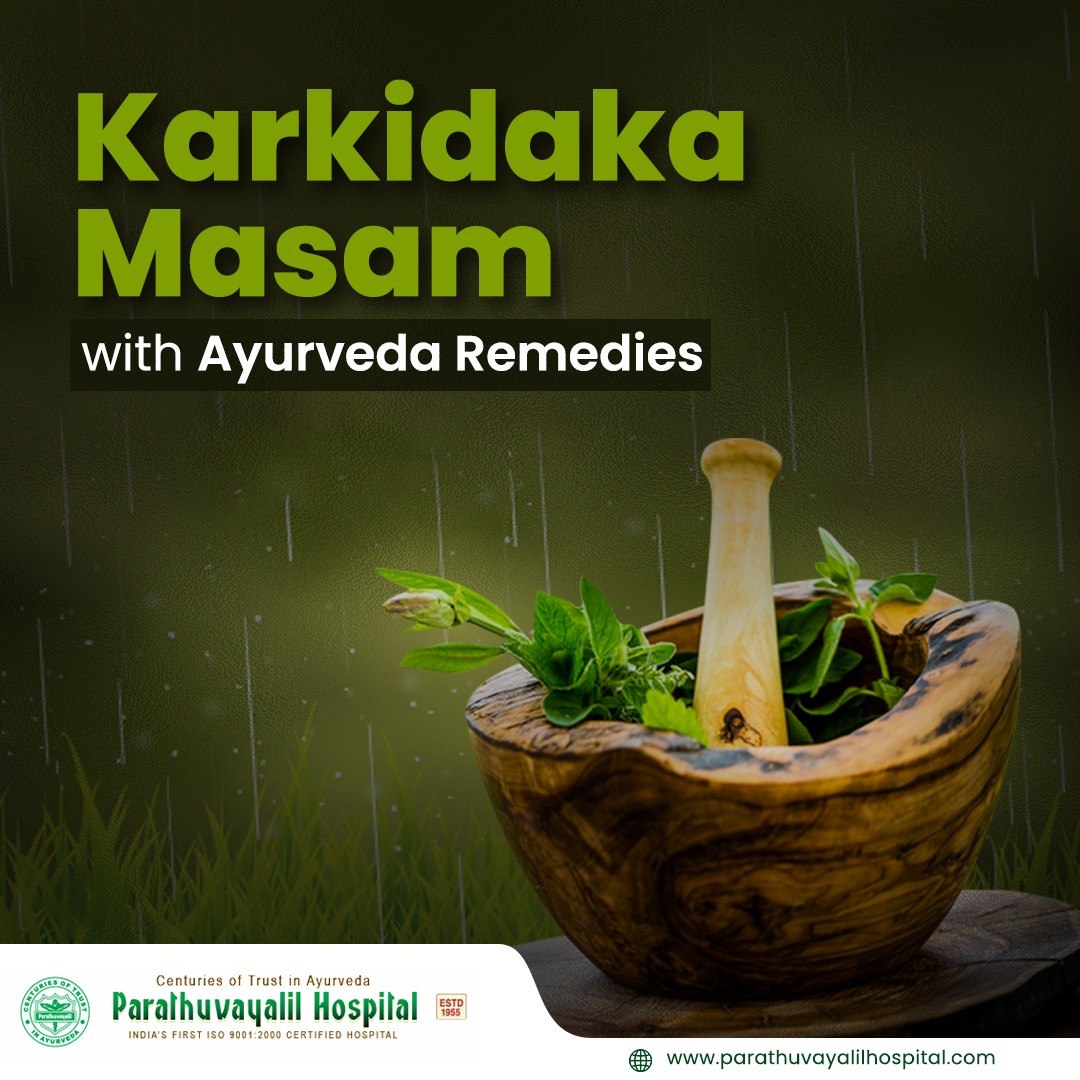 Karkidaka Masam with Ayurveda Remedies
According to Ayurveda, the Malayalam month of Karkidakam is regarded as a time when the human body is at its most vulnerable and susceptible to disease and infections. It is thought that the human body accumulates a substantial amount of toxins during this time due to increased Doshas and is in urgent need of detoxification. People who practise the seasonal Karkidaka Chikitsa can consistently keep their bodies and minds functioning at their best.
The people of Kerala consume Karkidaka Kanji, a dish that is no less than medicine. The recipe was developed using ancient Ayurvedic teachings and includes a variety of medicinal plants, grains, and spices. This is one of the greatest foods for boosting immunity and guarding the body against many diseases. In a brief context, Karkidaka Kanji revitalises and purifies the body and mind from all kinds of ailments.
Benefits of doing Karkidaka Chikitsa are:
1. Rejuvenation and Detoxification
A weak and disorganised body is the result of our modern lifestyle's stress and toxins. Karkidaka Chikitsa brings about a variety of beneficial alterations in the body, compelling us to purge it of toxins in a smooth way. By draining out these toxins, we may be able to improve our health by preventing various diseases, having more energy, and having a cleaner body.
The benefits of this also apply to the mind. Massages, meditation, and yoga all promote better mental and physical wellness. Stress is reduced, and strong emotions are enhanced.
2. Immunity
The specific Ayurvedic diet aids the body in enhancing Ojas and immunity. People with low immunity gain a lot from this dietary adjustment and the treatments that enable them to live healthy lifestyles. The cleansing effect aids in making the body pure and clean, delays ageing, and maintains the balance of the body's essential elements.
Excess energy and fat deposits are seen to be dissolving during this time, which helps people lose unwanted weight.
Parathuvayalil offers you the best Karkidaka Chikitsa to detoxify your body from all the toxins and other pollutants. Now take the first step to improve your immunity and lead a healthy life ahead. Book your appointment with us. To learn more visit www.parathuvayalilhospital.com